Here's your daily news wrap up from the world of anime, manga, comics, film and gaming for March 2nd, 2017: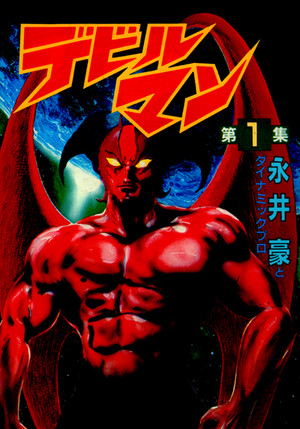 New Devilman Anime coming to Netflix?
The Japanese version of the Netflix streaming service lists a "Netflix Original Devilman" project as of Thursday. The entry has no videos or images, but includes the following description:

A demon possesses a boy's dead body to do evil. But after falling in love with a human girl, he has a change of heart. Based on Go Nagai's hit manga.

The American web version of Netflix also has the same entry, but the entry does not appear when a user searches or browses the service's catalog. 
Funimation Entertainment revealed today that it has acquired rights to Season 2 of My Hero Academia. The anime will premiere simultaneously in Japan, U.S., Canada, U.K. and Ireland on Saturday, April 1, 2017.
Ken Leung has been cast in ABC's "Marvel's Inhumans," Variety has learned. The "Lost" alum will play Karnak, based on the character from the comics.
"We now have on the lot down there now the largest film production ever with a $1 billion budget," said Chick-fil-A CEO and Pinewood Atlanta Studios co-owner Dan Cathy. Though he could not name the production, Cathy is almost certainly talking about Avengers: Infinity War, which is filming at Pinewood. At $1 billion, that's more than any other movie ever.
Following a series of teases over the last two weeks, Blizzard has finally unveiled the newest addition to Overwatch's roster: Orisa.

Orisa is a Tank-class character whose "gameplay is engineered around protection." Her weapon is the Fusion Driver, an automatic cannon that deals constant damage but slows her movement speed. The alternate fire is Halt, which launches a charge that she can detonate to slow enemies and pull them towards the explosion.
March 02, 2017
STARLIGHT CITY PRO